---
Hi, my name is Sharon Prohaska. I was born and raised in the small community of Glasgow, Missouri along with my four brothers and four sisters. I have lived in Missouri, Kansas, Alabama, and Tennessee.

Dick and I were married in 1982 in Shawnee, Kansas. We moved to Cleveland in 1997 with Dick's job with Eaton. We have two wonderful sons. Fritz graduated from ETSU with a Biology degree with a Biochemistry concentration. Alex has graduated from Walker Valley High School and is attending Tennessee Tech for a degree in Mechanical Engineering.
I am enjoying my teaching career. I have always been interested in the computer, so I started taking computer classes at Rockhurst College in Kansas City after my first year of teaching. I am still learning about computers and how they can help us in the classroom. It is an exciting field with something new to learn every day!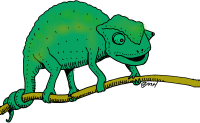 I was excited to be able to go on a Mission Trip to Colombia, South America for two weeks again this summer with a group of youth from Cleveland, Chattanooga, Athens, and Knoxville. This was my sixth year to participate in this wonderful experience. Our main focus was on the youth and encouraging them to stay in school. We did have the opportunity to visit a nursing home and it was rewarding to see the smiles on their faces as we shared our time together. I am thankful for what we have here in the USA and feel blessed that I had the privilege to share with others around the world!
I spend my leisure time baking, quilting, hiking, riding our wave-runners, and exploring on the computer. I am very excited to be the tech coach for North Lee (and Taylor)!