---
Kindergarten


---
I attended Mayfield Elementary from Kindergarten through the fifth six weeks of sixth grade. The last six weeks of sixth grade I attended Hopewell Elementary so that I could attend Bradley Junior (now Ocoee Middle) and play basketball throughout my middle school and high school careers. I graduated from Bradley High School in 1989. After high school, I received a Bachelor's Degree in Accounting and also received Teacher Certification in Kindergarten through eighth grade from Lee College (Lee University). I have a Master's Degree in Beginning Administration/Instructional Leadership from Tennessee Technological University, and I have been through Reading Recovery training, which is a program to help struggling First Grade readers.



---
I taught First Grade for four years at Trewhitt Elementary (now Lake Forest Middle). When Waterville Elementary was built, we all transferred there, where I taught First Grade for two more years for a total of six years. I have currently been teaching Kindergarten here at North Lee for ten years. This is the start of my eleventh year in Kindergarten. I enjoy teaching and working with children and consider it my "calling" in life.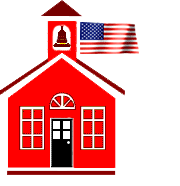 ---
I grew up here in Cleveland, Tennessee and have lived here all but 10 months of my life when my husband and I were transferred to Chicago. I have been married to my husband, David, for 19 years, and we have two sons, Brenden, who is 13, and Brady, who is 7. Brenden is in 8th grade at Ocoee Middle this year and Brady is in 2nd here at North Lee. We are excited every year about the changes and the "new road" ahead for both of our sons. They are the joy of our lives! We are members at Henegar Baptist Church where we volunteer in different capacities. I enjoy spending time with my family, attending sporting events (we are Kentucky Wildcat fans), traveling, climbing rocks with my oldest son, and reading to and with both of my sons.